This month, as we focus on our Lottie Moon Christmas Offering, we often overlook the trials Lottie faced in her life. From loss of wealth to giving up the man she loved, her life was full of heartache. Yet she changed our view of missions and impacted northern China in a way that is still felt today. I remember reading somewhere: Life is not about avoiding the storms but learning to dance in the rain.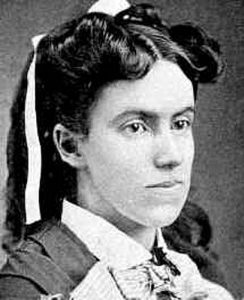 In our Sunday morning Bible Study yesterday, we were discussing Peter's venture of walking on water outside the boat in the midst of a storm. Usually, we think of this in terms of our Lord's chiding him for his lack of faith. However, as one lady observed, everyone goes through storms in his/her life. The question is, will we have the faith to get out of the boat at our savior's call; or will we stay put and avoid what might be learned?
Lottie Moon said, "[No] trouble comes upon us unless it is needed…we ought to be just as thankful for sorrows as for joys." We should listen to her words and not be afraid to get out of the boat.
See more at "The Courage of Your Faith." The Courage of Your Faith consists of 12 short stories from our history and 12 Bible Studies on issues as relevant today as they were in the past. Each study includes supplemental information and a Power Point slide presentation.